Professional and Expert Roofing Contractor
Based in Houston, Texas, FSR Services is a statewide commercial roofing company. Our mission is to provide our clients with the superior customer priority & care of a local business – paired with the experience, stability and resources of a nationwide commercial roofing contractor.
From roof replacements, new construction, management, inspections, maintenance, emergency disaster response, repairs and more – we are defined by our firm commitment to quality work, knowledge, customer service, and professionalism.
Each project we take on is completed by following the highest safety standards possible. We carefully organize, plan and manage each project as if it was our facility's commercial roof.
For more than 24+ years, FSR Services has been installing and servicing the highest quality roofing systems in Texas. Whether our client is looking for a roof replacement, roof repair, a bid on a new a construction roofing project or just needs a commercial roof inspection…FSR Services has the expertise, knowledge and skill to provide innovative and high-quality commercial roofing solutions.
Building Teamwork, Uphold Integrity, Display Excellence, Servant Attitude
To provide the resources of a corporation with the feel of a local business to serve a greater purpose.
FSR Services is proud and thankful to receive the awards and achievements that our company has worked hard for. Our expertise and knowledge come from over 25 years experience in the roofing industry. We take pride in our work and strive to be the best roofing company you will ever know. Thank you for trusting in us. We are here to serve you.
"Here are the finalists for the Houston Business Journal's 2020 Fast 100 awards, recognizing Houston-area private companies with the fastest revenue growth over a two-year period.
The final ranking of the Fast 100 List will be revealed at a virtual awards event in September. The List is ranked by companywide revenue growth between fiscal year 2017 and fiscal year 2019. To qualify, companies must be for-profit, privately held and have headquarters in the Houston area. They also must have been in operation for at least five fiscal years by Dec. 31, 2019.
The Fast 100 event also will celebrate HBJ's second-annual Innovation Awards."
Source: https://www.bizjournals.com/houston/news/2020/07/31/hbj-2020-fast-100-finalists.html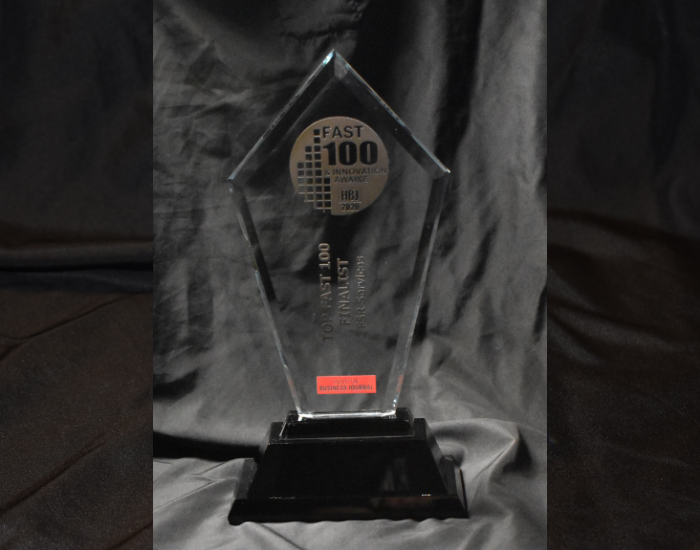 Most people place managing their commercial roofing system near the bottom of their facility's management priority list.
At FSR Services, we help our clients understand that their roof is critical to keeping their business running and efficient. Whether you are looking to boost efficiency, extend the life of your roof or install a new dependable roof system, managing your roofing assets can prove to be a massive undertaking.
This is why we work hard to help our clients take the most proactive approach to their facility's roof asset management. From our initial consultation to implementation, we work closely with our roofing clients, to ensure a complete roofing solution that's perfect for them and their facility.
TEXAS'

TRUSTED

COMMERCIAL ROOFING CONTRACTOR
We specialize in all Roofing Systems. Providing our clients with expert quality Roof Replacement, New Construction Bidding/Roofing, Repairs, Inspections and Total Roof Management Services. We only use the Best Roofing Manufacturers.